servings: 2
prep time: 10 min
cook time: 20 min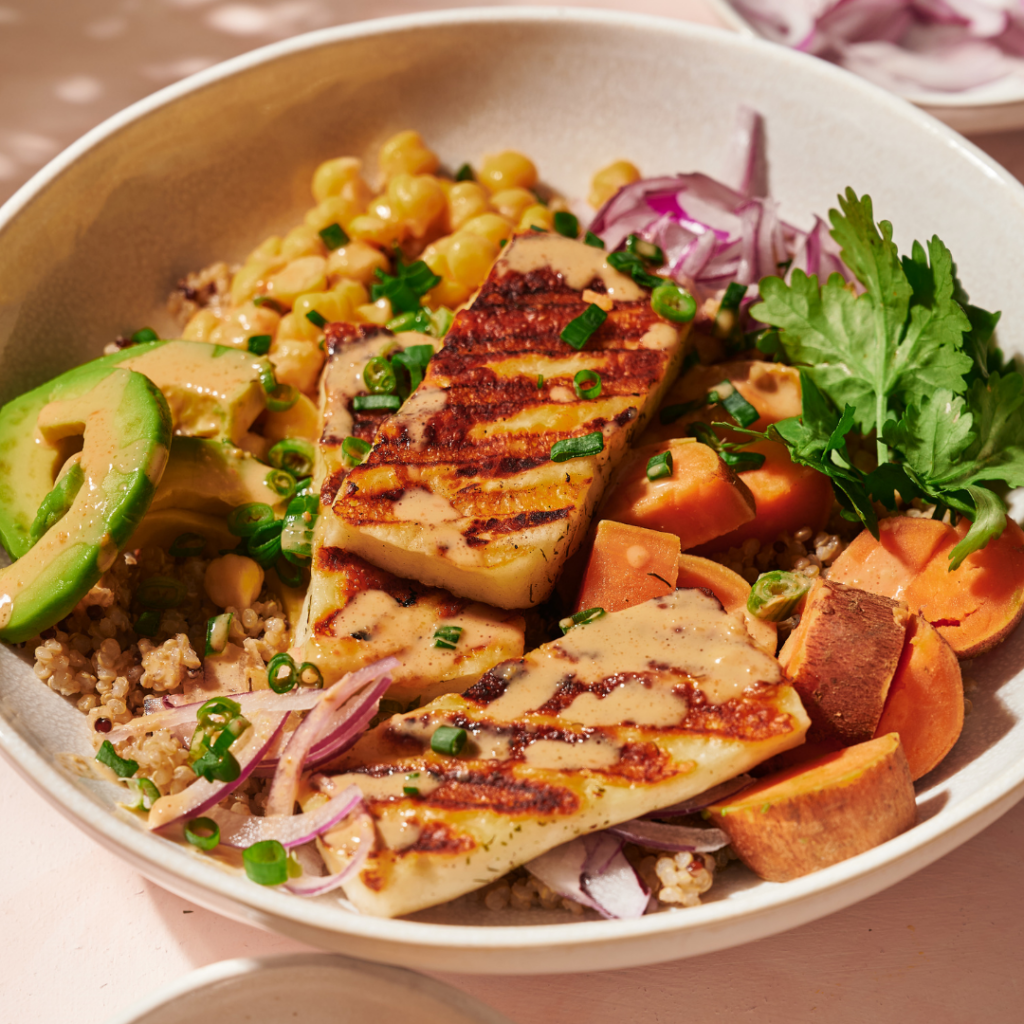 Are you ready to elevate your culinary experience with a delightful and nourishing meal? Introducing our Halloumi Harvest Bowl, a mix of flavours and textures that will spark your taste buds and leave you feeling satisfied. This bowl is a celebration of wholesome ingredients and a burst of Mediterranean-inspired flavours. The creamy halloumi, nutrient-rich quinoa, and a variety of colourful vegetables come together to create a balanced and satisfying meal.
Let's dive into this vibrant and wholesome recipe.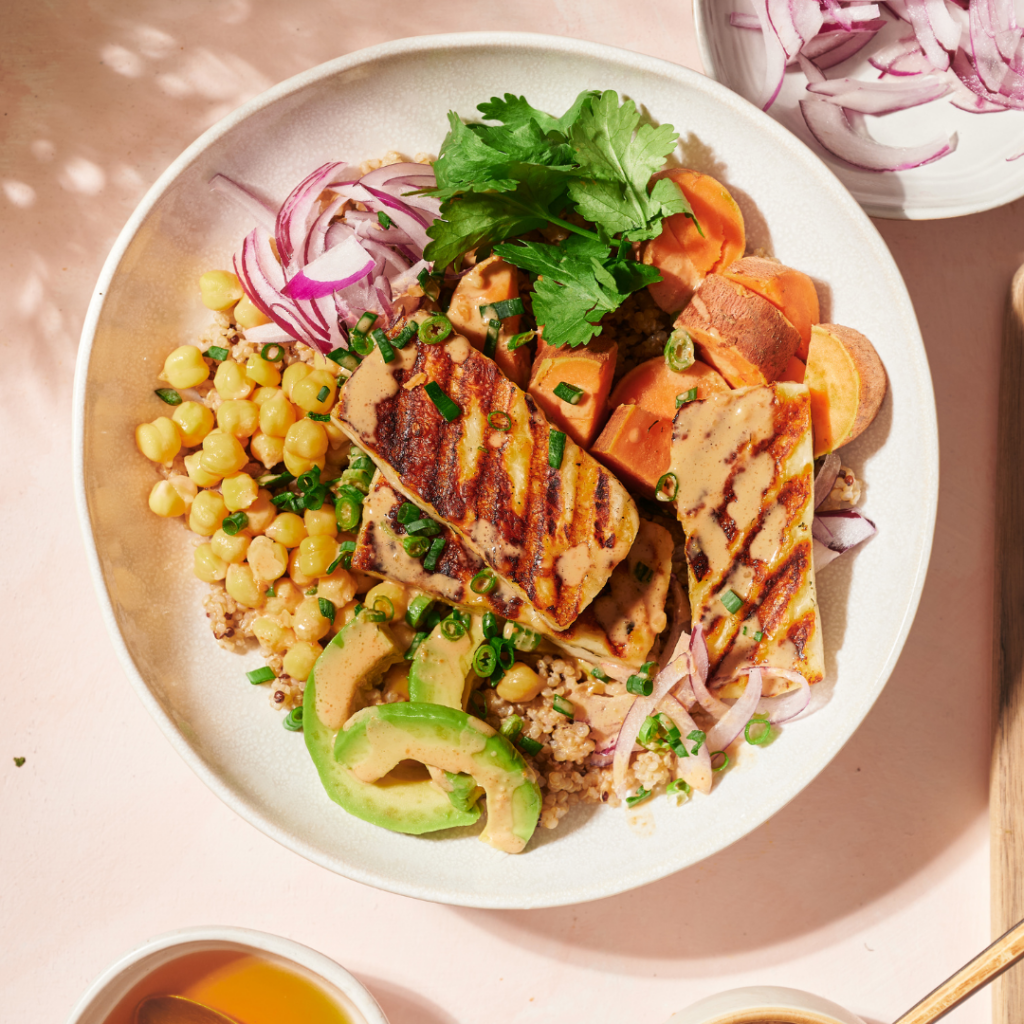 Ingredients
1 Tsp. olive oil
½ Tsp. dill
1 Halloumi block
¼ Cup tahini
2 Tbsp. maple syrup
1 Lemon, juiced
Salt and pepper
2 Cups quinoa
1 Cup chickpeas, drained
1 Sweet potato, cooked and diced
1 Small avocado, diced
½ Red onion, sliced
¼ Cup cilantro, chopped
Directions
Cut the halloumi block into ½-inch-thick pieces. Brush them with olive oil and add a bit of dill.
Heat a grill to medium-high and grill the halloumi on both sides.
Arrange the bowls by layering the quinoa, halloumi, sweet potato, avocado, red onion, cilantro and tahini sauce.
Notes
Feel free to adjust the ingredients to suit your preferences and dietary needs.